Top 3 Fitness Tracking Apps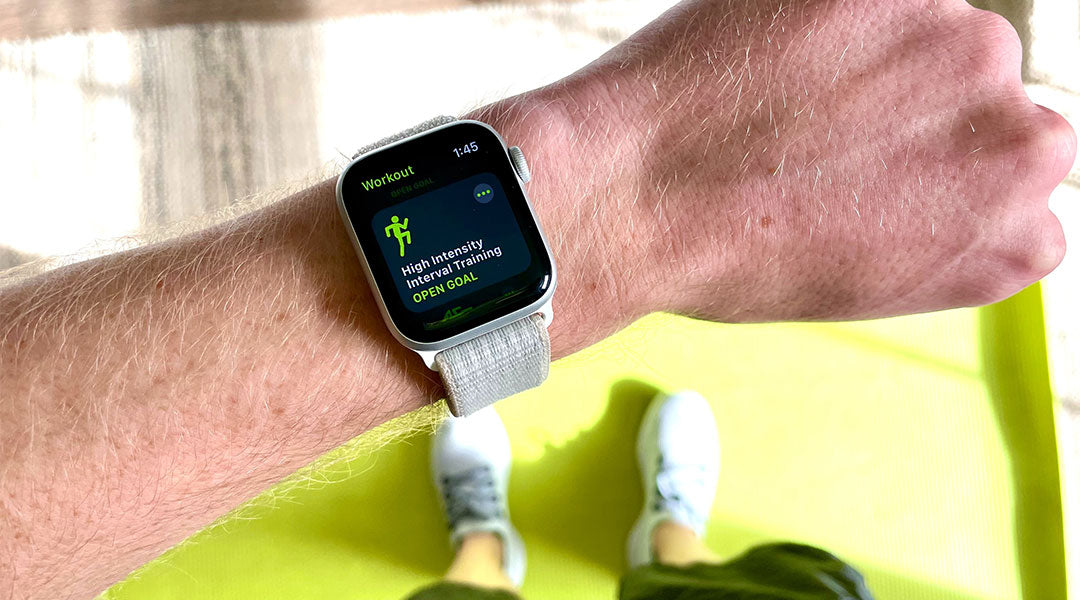 Fitness trackers can be a great way to track your progress towards your goals, calculate your nutritional intake, and share your journey in community groups and on social media. But, with the growing number of apps in the marketplace, it can be difficult to know which one is right for you.
We've put together a list of the top 3 fitness tracking apps and broken each down so you know exactly what you're getting before you waste any time or money downloading and registering for apps just to find they aren't right for you.
Best Nutrition-Based Fitness App: MyFitnessPal
MyFitnessPal is by far the most popular and well-known of the 3 apps. It has over 50 million downloads on Google Play Store and over 200 million individuals in its online community. You can also connect your MyFitnessPal app to over 50 other apps to keep all your goals aligned. 
Your initial setup will consist of setting a goal from a list that includes options like, gain muscle, lose weight, modify my diet, and manage stress. You'll then be asked more specifics about your goal, your current activity level, and the standard personal info like height, weight, age, etc.
Once you fill out all of the preliminary info and register your account, MyFitnessPal sets you up with a plan to reach your goal with guided steps as well as pertinent educational information to help you understand the science behind the suggestions.
While MyFitnessPal has training and workout tools, its main function is as a calorie counter. Its database has over 11 million pre-saved foods that make it easy to search or scan an item to add it to your daily total. These items also have additional nutritional information to help you connect the dots with your food habits and dietary needs.
You can add items and recipes to the app to save for future use or try one of the nutritionist-approved recipes available. MyFitnessPal also provides motivational tips from experts and a massive online community offering 24/7 support to help you get going and keep moving.
The app itself is free to download, register, and use, giving you access to all of these basic features. There is also a premium membership with a subscription fee of $19.99 per month or $79.99 for one year. The best part is that you can try premium out with MyFitnessPal's 1-month free trial.
With MyFitnessPal Premium you get a more customized intake tracking experience with the ability to track macros by gram or percentage, a customizable dashboard for your home screen, more in-depth food analysis and nutritional insights, coaching on guided fitness and nutritional plans with recipes, the ability to subtract calories burnt during exercise and download CSV files of your progress, all in an ad-free experience.
You can even find supplements and add-in products like Allo protein powder for hot coffee on MyFitnessPal. Track your calorie and protein intake by simply scanning the product barcode or searching for Allo protein powder in the app.
Overall, this is a great app for those more interested in weight loss, macronutrient tracking, and the impact of certain foods on mood, sleep, etc. The premium price is a bit on the steep side, but there is still a lot you can do without it through the highly functional free version.
Best Workout-Focused Fitness App: Jefit
Where MyFitnessPal is focused more on nutrition, Jefit is all about activity. The app boasts over 5 million downloads and a 4.7 review score on Google Play Store thanks to the over 1400 exercises and customizable features like controlled rest times and tracking by time, rep, or weight.
You start out your registration with the common questions of age, height, weight, experience, and goals. Then the app matches you with a series of workout plans that fit your profile, at least one of which should be accessible through the free version.
Then, you can set your baseline by taking an initial assessment that involves doing as many pushups as you can in 60 seconds, holding a plank position for as long as possible, and finally doing a wall sit, again, holding it as long as you can. Once you input your results you'll get a ranking based on your demographic group and more suggested programs, challenges, and even contests.
One of the best features of the app is that it has a full catalog of exercises that show you what equipment you will need and how to perform the movement safely with step-by-step instructions as well as a moving image to demonstrate proper form. If you sign up for Jefit's Elite program, you can access videos that walk you through every point of an exercise including stance, grip, posture, and overall form.
The free version gets you access to the workout planner, log tracker, exercise library, body stats tracker, and a limited selection of free training programs. Jefit also features a helpful blog and community aspect that includes over 1 million members there to support you in your fitness goals.
Jefit Elite comes in on the lower side of most fitness app premium subscription costs at only $12.99 a month. You can also get a yearly subscription rate of $5.83 a month or $69.99 a year.
An Elite membership removes ads from your experience while adding a host of additional premium workout programs, advanced tracking features like comprehensive training reports, and tips from Jefit experts.
If you are a fitness expert, Jefit offers a way to partner your personal training business with their app to help your clients stay on track and help you stay on top of your clients.
Compared to other apps, Jefit provides a highly functional experience on its free version while also offering a good value for the price on its Elite program. The only downside is the lack of a nutritional tracker.
Best Free Fitness App: Nike Training Club
Similar to Jefit, the Nike Training Club app focuses almost entirely on workouts and activity tracking over counting calories. With over 200 free workouts from full multi-week programs and trainer-led videos, to whiteboard workouts for everything from yoga and mobility, to strength training, HIT, endurance, and conditioning, Nike Training Club has a workout for everyone.
The training app has over 10 million downloads on Google Play Store and is compatible with Apple Watch as well as Android phones, iPhones, iPads, and iPod Touch devices. It also works in conjunction with other fitness apps like the Nike Running app to track all of your workouts in one place.
\Nike Training Club allows you to search for workouts that range from 5 to 50 minutes by muscle group, workout focus, or equipment, and each workout shows the time, skill level, equipment needs, and workout focus in the description.
To help you stay motivated, the workout app rewards you with badges and trophies for completing workouts on holidays, reaching milestones, and consistency. Use the app's workout planner to craft your optimal fitness schedule and stick with it.
While the app itself doesn't hold much space for nutrition and intake tracking, it does feature a podcast that provides fitness education that includes nutritional guidance. There is also nutritional advice in the multi-week fitness programs since they are essentially like having a personal trainer right on your phone.
All things considered, the Nike Training Club app offers an impressive amount of fitness content for free, but the lack of an integrated intake tracker does limit its appeal.
Calculate My Recommended Protein Intake