Silky Smooth Protein Hot Chocolate Recipe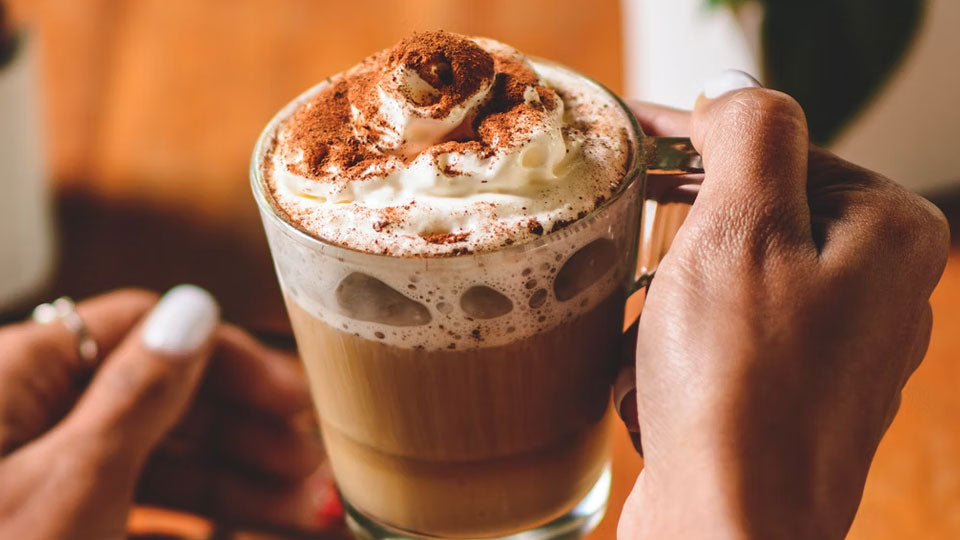 So you like the idea of putting protein powder in a hot beverage but you're not a fan of coffee. How can you make proffee without the coffee? Swap coffee for cocoa with this silky-smooth protein hot chocolate recipe. 
Use this healthy hot chocolate recipe to help you reach your high protein goals without having to chug bulky protein shakes or try to force down more at mealtimes. Plus, who doesn't love hot cocoa?
Check out the full recipe with step-by-step instructions below.
 Protein Hot Chocolate Recipe
For this recipe there is plenty of room for personalization. We recommend using milk for a creamier texture, and, as always, you can make your a vegan protein hot chocolate by substituting with your favorite type of plant-based milk, like almond milk, soy milk, or oat milk, and using a vegan protein powder. 
Alternatively, if you like a lighter and thinner texture you can use water. For a balance between both worlds, try using half a cup each of water and your choice of milk.
You can also play around with the flavor of your hot chocolate by experimenting with different flavors of protein powder. Plain, vanilla, or chocolate protein powders will work great alongside the chocolatey taste of the cocoa powder, but flavors like caramel and hazelnut could create a mug of unique deliciousness. 
For this recipe, all you'll need is a small mixing bowl, a whisk and/or spoon, a small saucepan, and your stove. Alternatively, you can heat your liquid in the microwave instead of on the stove, but we recommend adding the powder afterward when microwaving to avoid overheating the protein powder.
Ingredients:
1 cup milk of choice or water

1 tablespoon cocoa powder

1 tablespoon or half scoop of protein powder

Toppings
Instructions:
Combine dry ingredients in a bowl.

Add milk or water to a small saucepan.

Stir dry ingredients into the saucepan with a whisk until fully dissolved.

Cook on medium heat until just before boiling. If it begins to boil, remove from heat immediately and stir.

Serve in your favorite mug and top with marshmallows, whipped cream, or a scoop of vanilla ice cream. 
Add Protein to Any Hot Beverage with Allo
If instant hot chocolate is more your style, you can add 10 grams of protein to even the simplest cocoa recipe with Allo protein powder. 
Check out our short of this recipe Here.
Allo is specially formulated to dissolve seamlessly into hot beverages like hot coffee, hot tea, hot chocolate, or your favorite hot drink. It's gluten-free, sugar-free, and most importantly, clump-free.
Try all of the Allo flavors to find your favorite to create custom-flavored protein hot chocolate with vanilla, hazelnut, and caramel protein powder. Allo is made with high-quality hydrolyzed whey protein powder that is easy to digest and absorbs quickly for rapid muscle repair.
Calculate My Recommended Protein Intake