Protein-Packed Green Bean Casserole Recipe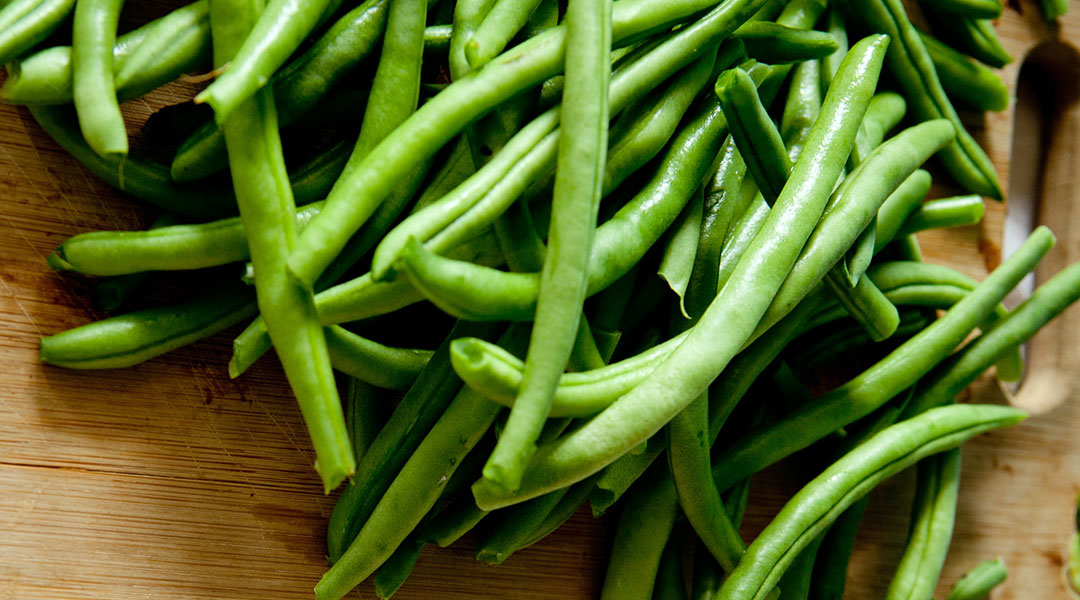 There's nothing like a classic green bean casserole to round out your holiday side-dish game. The bright and crisp vegetable dish is a great way to get little ones to eat their cooked green beans and to wow the whole crowd with its delicious flavor and scrumptious texture.

Our version of this classic veggie casserole adds a boost of protein thanks to Allo Natural protein powder for hot coffee to an easy green bean casserole recipe that you can put together in just a few minutes and have ready in just over 35 minutes. If you're going all out with a turkey feast, it's the perfect thing to pop in the oven a few minutes before you remove the bird and start carving, or make it ahead of time and warm it in the oven once the roast is removed.
Green Bean Casserole with Protein
Our casserole is based on the classic French's Green Bean Casserole recipe found on the back of your pack of French's Crispy Fried Onions. 
The specific type and style of green beans you use in your casserole is entirely up to personal preference. You can use fresh green beans, canned, or frozen green beans, though you will want to cook the frozen ones before you add them to the casserole. 
While you can easily swap out the milk for a plant-based version, the whey-based protein for a pea-based option, and the cream of mushroom soup for a vegan substitute, the French's Crispy Fried Onions are not themselves vegan. They are fully vegetarian-friendly, but they contain dextrose, a type of sugar that is not considered to be vegan. However, you can make your own French fried onions if you are intent on having your dish be fully vegan or just to add that extra handmade touch.
Ingredients: 
1 can cream of mushroom soup

2 scoops Allo Natural

3/4 cup milk

1/8 teaspoon black pepper

4 cups of green beans, 

1 container of French's Original Crispy Fried Onions
Instructions:
Preheat your oven to 350°F while you prep your casserole.

In a large mixing bowl, combine the milk and cream of mushroom soup then add your Allo Natural protein powder and pepper then stir until well mixed.

Slowly stir in your green beans and 2/3 of the French fried onions, making sure everything is well coated. 

Transfer the green bean mixture into a shallow baking dish and press into the corners to make an even surface.

Place the dish on the middle rack of the oven and bake for 30 minutes.

Remove the casserole and stir.

Sprinkle the remaining French fried onions on the top of the casserole and place back into the oven for another 5 minutes of baking time until the onions are golden brown.

Remove the casserole dish from the oven, carefully serve hot, and enjoy!
Add Allo to All Your Holiday Favorites
Pack some extra protein into your favorite holiday side dishes with Allo protein powder for hot coffee. The heat-safe formula prevents your protein powder from breaking down in the oven making it perfect for cooking as well as in your favorite hot beverages. 
Get 10 grams of fast-absorbing hydrolyzed whey protein by adding one scoop or a perfectly pre-portioned sachet of your favorite flavor of Allo to any 8 oz cup of hot coffee, tea, espresso, matcha, hot chocolate, or in your favorite recipes. Try our vanilla, hazelnut, or caramel protein powders and protein creamers in your hot drinks, oatmeal, or dessert recipes, and keep a tub of Allo Natural to add high-quality protein to any recipe or drink without changing the flavors you know and love.
Calculate My Recommended Protein Intake