Fitness Focused Food Subscription Boxes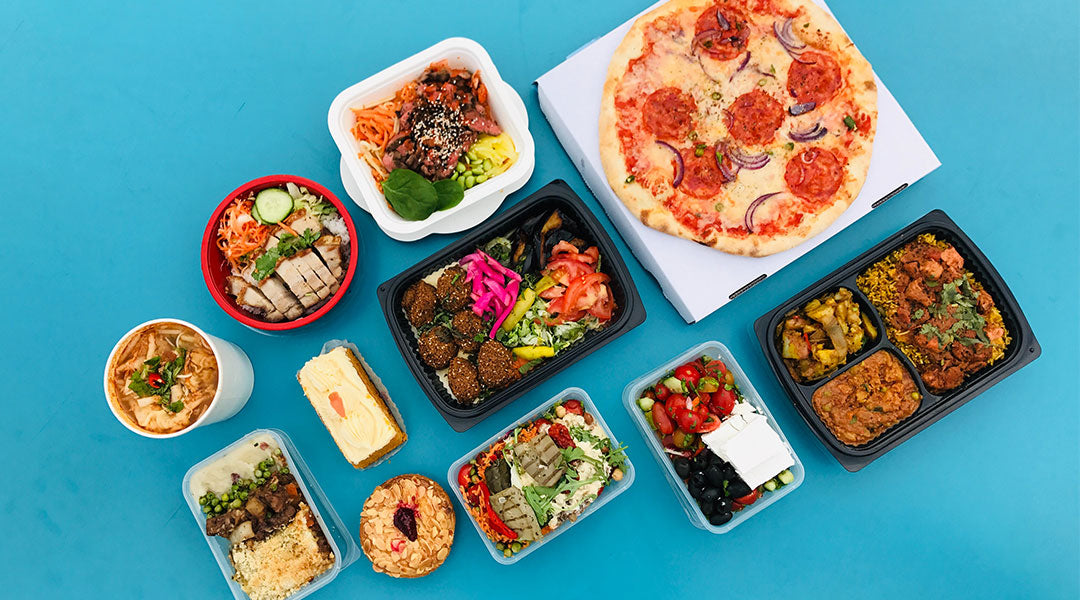 With everything that needs to get done in a day, it can be difficult to find time to plan, shop for, and cook a well-rounded meal with enough protein, carbs, and fats to fuel your daily routine. Eating out and ordering in can end up costing a lot, and the richness of restaurant fare can have its own not-so-fun repercussions after a while.
Meal kit delivery services offer all of the convenience and great taste of take-out in your own home while saving time by skipping the grocery store in favor of carefully selected, pre-measured meal kits and healthy snacks delivered right to your door.
We've found a few fitness-focused food subscription boxes in Canada that deliver well-balanced meals geared towards your goals straight to your doorstep.
Prepped is a Toronto-based meal prep and delivery service that focuses specifically on delivering fitness-focused meals to the Greater Toronto Area. They offer a wide range of options in a number of different menu categories including protein-packed meals, low-carb meals, vegan and vegetarian items, seafood, breakfast, and a pantry for miscellaneous must-haves.

The Prepped team of chefs works with fitness coaches and trainers to build menus with your nutritional needs in mind. Each meal is made fresh to order and lasts 5-6 days in the refrigerator. You can even freeze them if you want them to keep for even longer.

The menu items are regularly rotated to help Prepped operate under a more sustainable model by using seasonal ingredients sourced from local suppliers. This also helps to keep things interesting for you so you're not eating the same five meals over and over.

Some standouts from the current menu include pesto chicken with roasted seasonal vegetables and farro bowl, wild mushroom and goat cheese frittata, teriyaki salmon with seasonal vegetables, and miso glazed cod with seasonal vegetables.

Meals range from $8.99 to $15.99 with vegan and vegetarian plus breakfast options being the cheapest and seafood items generally the most expensive. Still, a lot cheaper than ordering DoorDash.

Prepped even takes the process one step further, offering one-on-one consultations with a nutritional expert to craft the perfect plan to fit your specific needs and goals. They also offer pantry items from partnering companies like protein powder.

Pump up Your Protein with Allo
Pick up any flavor of Allo creamers or non-creamer protein powder from the Prepped pantry or direct from our website to start adding an extra 10 grams of protein to your morning cup of coffee or tea.

Breakfast can be one of the most difficult meals of the day to get enough protein, and studies have even shown that eating protein early in the day is even more beneficial than eating more protein late in the day. Allo offers an easy and unobtrusive way to bump up your protein first thing in the morning.

Allo is specially formulated to dissolve completely in your favorite hot beverage clump-free, gluten-free, and sugar-free. Try our vanilla, caramel, and hazelnut flavors in our original protein powder or our silky smooth sunflower-based creamers. Don't want to change the flavor of your coffee, our natural protein powder has you covered.

Calgary-based Fit Kitchen offers over 50 different meals and snacks delivered to your door 24/7. The company serves the greater Calgary area including Airdrie, Chestermere, Cochrane, and Okotoks.

Orders can be placed on a recurring or one-time basis with plans targeting weight loss, athletic performance, and weight maintenance. You can choose from a 3-day, 6-day, 21-day, or 1-month plan. Save up to 9% with the 21-day and 1-month plans compared to a-la-carte ordering and get all your meals delivered straight to your door every month.

Each day of your plan consists of 3 fully prepped meals and 2 snacks delivered twice per week for optimal freshness. Fit Kitchen also provides information on the macronutrient content of each meal included in your order so you know exactly what you're getting, where you're at, and how much more you need to hit your targets for the day.

Fit Kitchen even has the option to build your own custom meals with your choice of protein, carb, and vegetable in the exact portions you need. Not sure where to start? Take advantage of free access to Fit Kitchen's in-house nutritionists who will create your personalized dietary macro plan.

Individual items range from $3.50 to $7 for snacks and up to $16 for some of the steak and seafood meals. The 3-day plan costs $160, the 6-day plan is $290 while the 21-day plan is $950 - 21 days of the 3-day plan would be $1,120 - and the one month subscription is $1,080 - an equivalent amount of meals with the 3-day plan would be $1,600 - so there really is quite a savings benefit to the higher subscription services.

If you are interested in trying Fit Kitchen but don't want to commit to a thousand dollars worth of meals, you can get the Fit Kitchen starter pack with 10 of their most popular meals for $125 for small meals and $150 for large ones.

Last, but certainly not least, Prep Shop. Prep Shop serves the Greater Toronto Area from its flagship location in Markham. The meals are designed with the guidance of fitness professionals and nutrition experts and crafted in-house with top-quality ingredients. All meals are vacuum-sealed for maximum freshness.

Prep Shop meal boxes offer a wide variety of options including varied size options with small and large versions of their prep pack meals that feature balanced servings of a vegetable, carb, and protein. Small serving prep packs range from $10.50 to $11.75 with their larger counterparts costing between $12.25 and $14.25.

They also offer a range of everyday meals like blackened salmon, Greek chicken, and turkey burrito bowls. The breakfast protein pancakes come in at the cheapest item from Prep Shop at $8.25 and the blackened salmon is the most expensive at $14.25. The rest of the everyday meals come in at a very reasonable $12.50 a meal.

Add even more protein to your meal plan with single portions of chicken, turkey, beef, fish, shrimp, sweet potato, and even bison. Select anywhere from 4 oz to 20 oz of extra protein to add on the side or as part of your own custom-crafted prep pack.

As if all that wasn't enough, Prep Shop also offers group fitness meal plans for trainers, instructors, or anyone looking for more of a bulk subscription-style plan. There are two sets of plans: 5 day plans with small meals for $125 a week or large meals for $135 a week and 7 day plans with small meals for $175 a week or large meals for $189 a week.

With so many great options, it's easy to build your perfect menu of prepped meals made with your specific fitness goals in mind. Check out each of the services featured here for delivery areas, menu options, and more. 
Calculate My Recommended Protein Intake